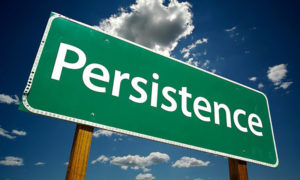 ---
When I started writing today, I got interrupted so often, that I had to stop completely eventually. This was more often than not the beginning of the end of my new habit. This time it was different, because I spent the rest of my working day thinking, that I have to start writing as soon I come home, before I do anything else.
Persistence, this feeling of not giving up on your goals.
Even though, I'm the writer and probably also the only reader right now, I feel a kind of responsibility to you, my reader(s), that keeps me going. I am willing to learn the craft of blogging and bringing value to my readers.
When I had the choice between rewarding and comfortable, my default was always comfortable. There was nothing wrong with comfortable. Having a nice apartment, a nice car and all these nice tech gadgets, they are all nice. But only as an optional nice-to-have, definitely not as a reward for busy, over-scheduled, rushed lifestyle.
On my way, I will keep you updated, and I hope, that I can inspire some readers with the things I learn along the way.
See you tomorrow.