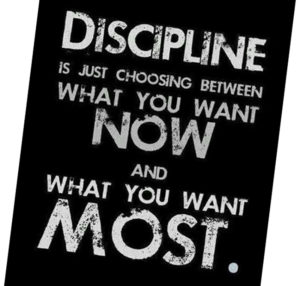 ---
Jocko Willink says, discipline equals freedom. Whatever one wants to achieve, whether it's a financial, physical or business goal, you can't get there without discipline. Every goal requires a plan, a measurement and an execution. Without discipline, there's no chance I will come even close to my goals.
The other thing Jocko said was "If you want to be tougher, be tougher. Just be tougher, don't plan it, don't wish it, don't meditate about it. Just be it" This takes away so many excuses, that I carried around with me, to protect me from just starting anything, because I didn't feel ready or the timing wasn't right, or other other nameless excuse.
After I read this interview with Jocko earlier today, I couldn't sleep tonight, and now I'm siting on my couch in the middle of the night and writing my first blog entry.
Changes are, that even if I later boldly press "publish" the world will take little notice of my brave first step in the online world. Which is in a way a calming thought, it takes away the pressure, that it needs to be great. If by any chance you randomly stumbled on this page and read, what I wrote and have some thoughts about it, please share it with me. No matter, if it's good or bad. Only with feedback things can become better.
Four years ago I bought a subscription for webspace and today I decided to stop procrastinate and to begin. As a programmer would call his first program, "Hello World."